Sarab Al Ani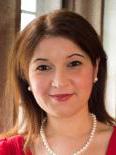 Senior Lector I of Arabic / Near Eastern Languages and Civilizations
304 Elm Street, New Haven, CT 06511
Sarab Al Ani is a Senior Lector in Arabic. Her current research interests focus on using technology for language teaching, overcoming challenges that face students of Arabic in the US, and the means to achieve desired language skills with minimum of difficulty, in addition to optimum methods of testing. Her teaching at Yale ranges from Beginner Arabic to a course on Modern Arabic Political Thought. Amongst other areas of Arabic language, she has taught are courses on Arabic Modern Political thought, Business Arabic, Modern Arabic Narrative, Modern Arabic Poetry, Media Arabic, Arabic Language in Cinema, Levantine Dialect, Iraqi Dialect, Beginning, Intermediate and Advanced Arabic classes. She has received ACTFL training for the OPI, and is currently an active ACTFL OPI tester for Arabic. She is currently enrolled in the Post Graduate program of Foreign Language Pedagogy at Columbia University in New York City with a focus on teaching and testing Arabic in the US. Recently organized workshops include:
"Using Subtitle in Authentic Videos for Language Teaching; Theory, Practice and Application" (Fall 2015). "Towards a More Effective Testing of Arabic L2 Reading Comprehension." (Summer 2015). "ACTFL's Language for the 21st Century: Practical Applications" (Summer 2014) and "Arabic Online Testing with OWL" (Fall/Spring 2014).
She was recently awarded the Instructional Innovation workshop Grant for Community based Language Teaching (Spring 2016 in cooperation with the Center For Language Studies at Yale University).