Mehmet Kurt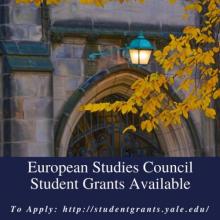 115 Prospect St., New Haven, CT 06520-8206
Mehmet Kurt is an anthropologist, filmmaker, and human rights activist from Turkey. His research lies at the intersection of anthropology, political science, and ethnography with a specific focus on political Islam and civil society in Kurdish Turkey and Islamist mobilisation among the Turkish diaspora in Europe and the USA. He examines the relationship between state policy and non-state actors to better understand Islamist mobilisation, its political, social, and economic grounds, and its influences on the masses in comparative perspective. He was a research assistant at Yale University (2011-2013), an assistant professor at Bingöl University/Turkey (2013-2016) and a British Academy Newton Advanced Fellow at Queen Mary University of London (2015-2018). He recently took part in the Dialogue about Radicalisation and Extremism (DARE) EU Horizon 2020-project at the University of Manchester and currently holds a Marie Sklodowska-Curie Global Fellowship at the London School of Economics (LSE) and Yale University. 
Kurt has published a monograph titled Kurdish Hizbullah in Turkey: Islamism, Violence, and the State (Pluto 2017). He has published widely in both English and Turkish on religion, civil society, human rights, and politics across Turkey and the Middle East.
In addition to his academic scholarship, Kurt has directed/co-directed an array of highly-received documentaries and ethnographic films, including The Seven Doors (2019), I Miss my Country (2016), and Tandoor House (2015). He is also a regular contributor to media outlets across Europe and the Middle East, including the BBC, Open Democracy, Al Jazeera, and Jadaliyya.