Adel Allouche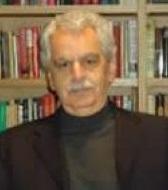 Lecturer (Retired), History and Religious Studies
Adel Allouche is a Lecturer (retired) in the Department of History. He teaches medieval Islamic history, in particular proto-dynastic rule in early Islamic history, and on Shi'i-Sunni polemics. He is the author of Mamluk Economics: A Study and Translation of al-Maqrizi's Ighathah (1994) and The Origins and Development of the Ottoman-Safavid Conflict (906-962/1500-1555) (1983; Turkish translation 2001) as well as several articles and book reviews.
Select Publications
"Tegüder's Ultimatum to Qalawun". International Journal of Middle East Studies 22:4 (Nov. 1990); Turkish translation in Ankara Üniversitesi ve Tarih-Coğrafya Fakültesi Dergisi 46:1 (2006).
"A Study of Ibn Battutah's Account of his 726/1326 Journey through Syria and Arabia". Journal of Semitic Studies 35:2 (Autumn 1990); Turkish translation Tarih Araştırmaları Dergisi, Ankara Üniversitesi (Eylül 2012)
"The Establishment of Four Judgeships in Fatimid Egypt."  Journal of the American Oriental Society 105:2 (April‑June 1985)
Several entries in the The Coptic Encyclopedia, The Encyclopedia of Islam Third Edition, The Encyclopedia of Religion, Medieval Islamic Civilization: An Encyclopedia, The Encyclopedia of Islamic Political Thought, Europe 1789-1914:Encyclopedia of the Age of Industry and Empire and Europe since 1914: Encyclopedia of the Age of War and Reconstruction.